LAURIER, a third-generation family business, has developed their expertise in different glass products such as sealed units, heat-treated glass and decorative as well as laminated glass. During their over 65 years of existence, LAURIER has acquired an international reputation of excellence, based on their reliability by delivering quality products on schedule. In addition, they are continuously striving to improve their quality system, respecting and reducing their delivery times and being attentive to the needs and expectations of their customers.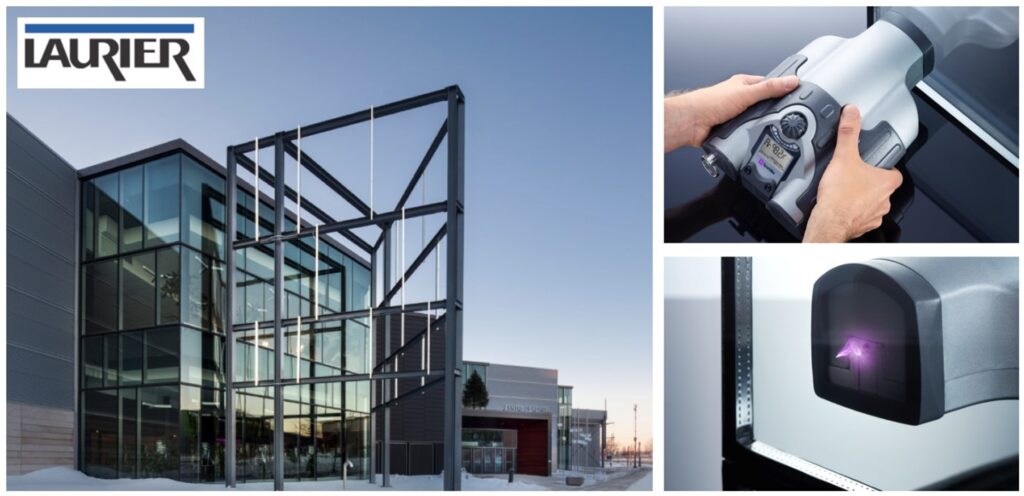 In short, LAURIER strives to be recognized by their architectural and industrial clientele as the best supplier of value-added glass products. Therefore, it was only fitting that Sparklike – the developer and manufacturer of world's first and only non-destructive insulating glass gas fill analyzers – wanted to interview their customer, Mr. Guillaume Jacob (Plant Manager) who has worked at LAURIER for over 10 years. The interview was done to find out in more details what they have done to guarantee the quality of their IGU's.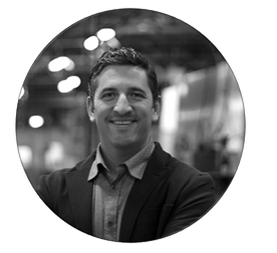 Mr. Guillaume Jacob, Plant Manager at LAURIER
Sparklike: Can you tell us little bit about your company?
LAURIER: We have developed a solid expertise and built an enviable reputation, in an industry that is very competitive. With our 150 employees, we produce 80% commercial and 20% residential glass. Furthermore, in addition to producing an important amount of architectural glass, we manufacture a considerable amount of IGU's per day, mostly intended to supply the commercial and institutional construction market, high-rise buildings, and the manufacturing industry. Whether for double or triple sealed units, we offer a wide range of glass with high-energy efficiency, high quality interlayers and multiple options to customize insulated glazing. Finally, all sealed units manufactured are double sealed and made in a professional and impeccable manner.
Sparklike: What have you done so far to guarantee the quality and sustainability of your IGU's?
LAURIER: We are hoping that by using third party analysis through INTERTEK and IGCC, Sparklike Handheld™ for non-destructive argon measurement, sampling on the line, fog tests, etc., we can provide our customers with IGU's up to their expectations. Also, we want to make sure we are consistent and limit the overfilling of IGU's with gas. In addition, LAURIER is a forerunner in sustainable material transparency, being the first manufacturer of glass products in the province of Quebec to publish its Environmental Data Sheet (EDS) and a "Health Product Declaration® (HPD®)" on monolithic glass, laminated glass and insulating glass. Finally, their Environmental Product Declaration (EPD) is being reviewed by a third party.
Sparklike: What is best about Sparklike devices™/your current QC equipment? What is the problem that you are hoping to solve by using these technologies?
LAURIER: Ease of use. In fact, we ended up purchasing Sparklike Handheld™ device since Sparklike was recommended by our customers/manufacturers.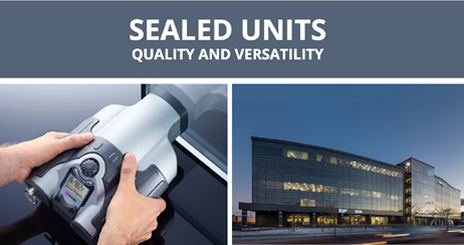 Sparklike: How do you verify the quality of your production, and do you have certain standards/certificates for your products?
LAURIER: We verify the quality of our production at every product switch. In other words, the quality control equipment is being used by the employees on the line at every product change. In addition, quality control confirms the accuracy, good usage, and calibration of the devices. The quality department, on the other hand, conducts spot checks. We believe it's very important for us to be able to verify the proper functioning of the gas press or to be able to verify the quality of already installed units. We use the following standards/certifications: Insulating Glass Manufacturers Association (IGMA), Insulating Glass Certification Council (IGCC).
Sparklike: Have you done calculations towards what your quality related costs are? In terms of good quality (=investing in proper QC equipment) and bad quality (=extra costs due to bad quality)?
LAURIER: Actually, our return/reject ratio is less than 0.005%, due to failing IGU's, so the cost is not that high. However, we know that a big mistake/problem could be very expensive. Especially, since it is very important for our customers – as well as for the sake of our reputation – to deliver high quality products. In particular, since we are known on the market for the quality of our produce. The main purpose for quality control for us is to be able to gain credibility with our customer. In the end of the day, for us, high quality equals competitive advantage.
Sparklike: Where do think the IG industry is going in Canada/globally in terms of quality control/standards? How about in terms of new innovations and general industry development?
LAURIER: We see more and more scanner controls mounted on lines and linked to ERP systems. Customers sometimes want to get copies of QC records. The trends are now: waving at tempering, iridescence, gas concentration and defects controls.
Sparklike: Do you think Sparklike devices™ will be successful in your country/globally? If yes, why?
LAURIER: Yes, we see more and more request for gas concentration controls. Plus, you are the only company who produces these machines…